Moon in zodiac sign of Sagittarius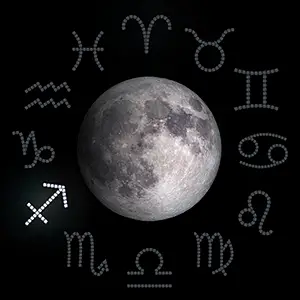 For the Sagittarius sign are characteristic enthusiasm, frankness, philosophy, tendency for generalization, idealism, interest for the unknown, for other cultures and worlds.
When the Moon resides in Sagittarius sign, we all subconsciously become Sagittarius. Optimism, vitality, generosity, good intention, striving for protection intensify, as well as desire for philosophy, expansion of horizon or just a desire for a walk somewhere.
These days are favorable for studying, work, teaching, and also expansion of the area of interest, for all, that is connected with distant travel and foreign countries.
The "Moon in Sagittarius" time is good for solving juridical problems, presenting reports, for statements, and also for beginning of a collaboration with foreign companies.
All activities, connected with sport, outdoor recreation, traveling, excursion, reading are perspective. It is a favorable time for healing lung diseases, all respiratory practices are effective.
The time, when the Moon is in Sagittarius, is not suitable for building and construction activities, for agricultural work, for activities, connected with stone processing.
Moon in zodiac signs
Current web page, "Moon in Sagittarius" is a part of Moon in zodiac signs section of this website, Lunaf.com. You may want to visit previous or next page too: