Aries zodiac sign
Aries zodiac sign description. Profile and features of the Aries.
Aries zodiac sign description and personality
Aries is an impulsive personality. He often endeavors to domineer upon others. Tendency to undertake new experiences than to accomplish the already undertaken experiences. He has to strive to complete what has been started up to the end. Before beginning something new, it's good first to finish the previous initiative. Aries zodiac sign always strives to enforce his ideas.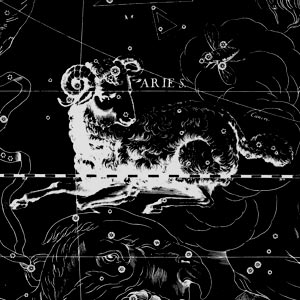 Aries zodiac sign profile
Sun is in Aries: from 21st March to 20th April
Zodiac symbol: Ram
Constellation: Aries
Zodiac element: fire
Element: Fire
Zodiac quality: cardinal
Domicile: Mars
Exaltation: Sun
Detriment: Venus
Fall: Saturn
Colors: red
Numbers: 5, 9
Day: Tuesday
Gemstones: ruby, coral, diamond
Metal: iron, steel, copper
Countries: England, France, Germany, Poland
Crucial years: 4th up to 7th (11th, 18th, 25th...)
Motto: "I am"
Fateful mission: To lead. To set up the new beginning. To make first decisive step towards new experiences. To be always on top.
Favorable partnerships: Leo, Scorpio, Sagittarius
Aries loves: danger, risk, fast decision, the jump forward
Aries hates: cowardice, insecurity, fluctuation, intrigue, diplomacy
Their strength: their dynamic, their faith
Tip: try to be more stable in the things they undertake and try not to miss sure things for the unsure.