Leo zodiac sign
Leo zodiac sign description. Profile and features of the Leo.
Leo zodiac sign description and personality
Leo believe in themselves and manage to move forward. The people, born under the sign of Leo have the inclination to be: romantic, idealists, ambitious, in love with themselves, temperamental, faithful, with broad fingers, powerful, devoted, generous, honorable, fair and sometimes too brave. The interests of Leo are aimed at: sport and games, entertainment, achievements, desire to be the center of attention, children (especially their own). Leo zodiac sign generosity attracts the friendship of the people.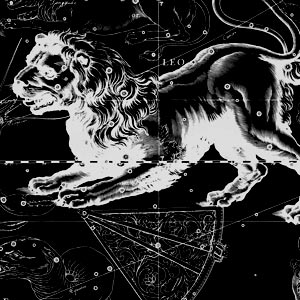 Leo zodiac sign profile
Sun is in Leo: from July 21 to August 23
Zodiac symbol: Lion
Constellation: Leo
Zodiac element: fire
Zodiac quality: immobile
Domicile: Sun
Detriment: Uranus and Saturn
Exaltation: Pluto
Fall: Mercury
Colors: orange, yellow, blue
Numbers: 1, 10, 19, 28
Gems: ruby, diamond
Day: Sunday
Metal: Gold
Crucial years: from 19th through (19, 26, 33 ...)
Motto: "I am" or "I want"
Fateful mission: To achieve glory and be a celebrity. To be a leader. To protect.
Country: France, Italy, Peru, Romania
Favorable partnerships: Aries, Sagittarius
Loves: honor, charity, high positions, celebrations, opulence, splendor, luxury, flattery, justice, male pride, sublime, authority, drama.
Hates: mediocrity, disabled, criticism, meanness, cowardice, intrigue, deceit.
Their strength is: the external manifestation of the feelings, the great physical strength that allows them to impose.
Tip: always act according to conscience and forgive the disadvantages of others, even if they are disappointed.