Pisces zodiac sign
Pisces zodiac sign description. Profile and features of the Pisces.
Pisces zodiac sign description and personality
Pisces are sensitive, impressionable, volatile, dreamers, full of compassion, profound, negligent, dependent. They easily succumb to foreign influence. Like to live in the world they invented themselves. Pisces can be great performers in all art areas. They have overdeveloped imagination. Pisces zodiac sign often remain mislaid of the weaknesses of the person they love.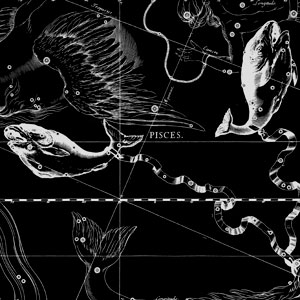 Pisces zodiac sign profile
Sun is in Pisces: from February 20 to March 20
Zodiac symbol: Fish
Constellation: Pisces
Zodiac element: water
Zodiac quality: mobile
Detriment: Jupiter and Neptune
Exaltation: Venus
Detriment: Mercury
Fall: Mercury
Colors: blue, pink, light blue
Numbers: 3, 10, 11
Day: Thursday
Gems: turquoise
Metals: zinc, platinum, aluminum
Crucial years: 3th through 7 (3, 10, 17 ...)
Motto: "I hope"
Fateful mission: To serve the people.
Loves: his home, good manners, his friends.
Hates: rudeness, avarice, the inconsiderate.
Their strength is: behavior, full of sympathy for others.
Tip: should not leave others to influence them, should follow their own intuition.