Taurus zodiac sign
Taurus zodiac sign description. Profile and features of the Taurus.
Taurus zodiac sign description and personality
Taurus is calm, patient and reserved. Sometimes slow to adapt. Pursue their goals throughout. To give the best of themselves, Taurus zodiac sign needs to be encouraged, stimulated and materially interested.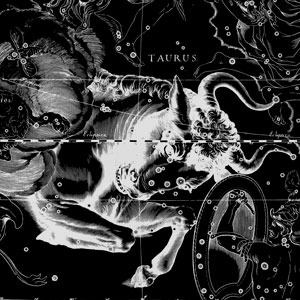 Taurus zodiac sign profile
Sun in Taurus: from April 20 to May 20
Zodiac Symbol Bull
Constellation: Taurus
Zodiac Element: land
Zodiac Quality: immobile
Domicile: Venus
Exaltation: Moon
Detriment: Mars
Fall: Uranus
Colors: green, pink, yellow and blue
Numbers: 2, 3, 6, 8
Day: Friday
Gems: agate, diamond, pink opal
Metal: silver, gold
Crucial years: 6th through the 7 (6, 13, 20 ...)
Motto: "I have"
Fateful mission: life full of change and professional prosperity. To preserve nature. To achieve and give others the ability to enjoy life.
Country: Ireland, Switzerland, Sweden, Russia
Unfavorable partnerships: Leo, Aquarius, Sagittarius
Loves: property, money, good food, drink, comfort, carefree life, feeling that they have more neighbors, elegance, beautiful furniture, carpets, harmonious atmosphere.
Hates: maimed, fluctuations, rapid changes.
Their strength is: permanence and patience, but also in physics.
Tip: To give greater importance to foreign advice and should not be stubborn, when they see that the obstacles before them grow.