Virgo zodiac sign
Virgo zodiac sign description. Profile and features of the Virgo.
Virgo zodiac sign description and personality
Virgo are very reserved people. They pay too much attention to detail and their analytical mind slows them down. They search for perfection in everything they do and they give much more time than needed for the implementation. They cope in every area, that requires accuracy, precision. Their critical feeling is very well developed, but very often they doubt in themselves. They need to be stimulated by people, which qualities they recognize more than their own. Virgo zodiac sign are excellent performers, they have talent.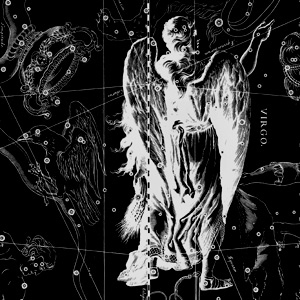 Virgo zodiac sign profile
Sun is in Virgo: from August 24 to September 22
Zodiac Symbol: Virgin Lady
Constellation: Virgo
Zodiac Element: land
Zodiac Quality: mobile
Domicile: Mercury
Detriment: Neptune and Jupiter
Exaltation: Mercury
Fall: Venus
Colors: brown, navy
Numbers: 3, 5
Gems: sapphire, sardonyx
Day: Wednesday
Metals: mercury, nickel
Crucial years: 7th through 7 (7, 14, 21 ...)
Motto: "I analyze"
Fateful mission: to believe in themselves. To be perfectionist. To monitor the established order.
Country: Greece, Turkey, Brazil, Caribbean, Uruguay
Unfavorable partnerships: Gemini, Libra, Pisces, Sagittarius
Loves: order, accuracy, thinking, calculating, clever advise, the golden mean, reasonable compromise, the assessment of others, clarity and purity.
Hates: unspecified things and actions, moderation, extremes, mighty impulses, self-neglect, stupidity, quarrel.
Their strength is: foresight, excellence in work, methodical way of working.
Tip: Believe more in yourself.